Have you ordered anything from
Spoonflower
yet?
Lovely presentation. They even include a Spoonflower label.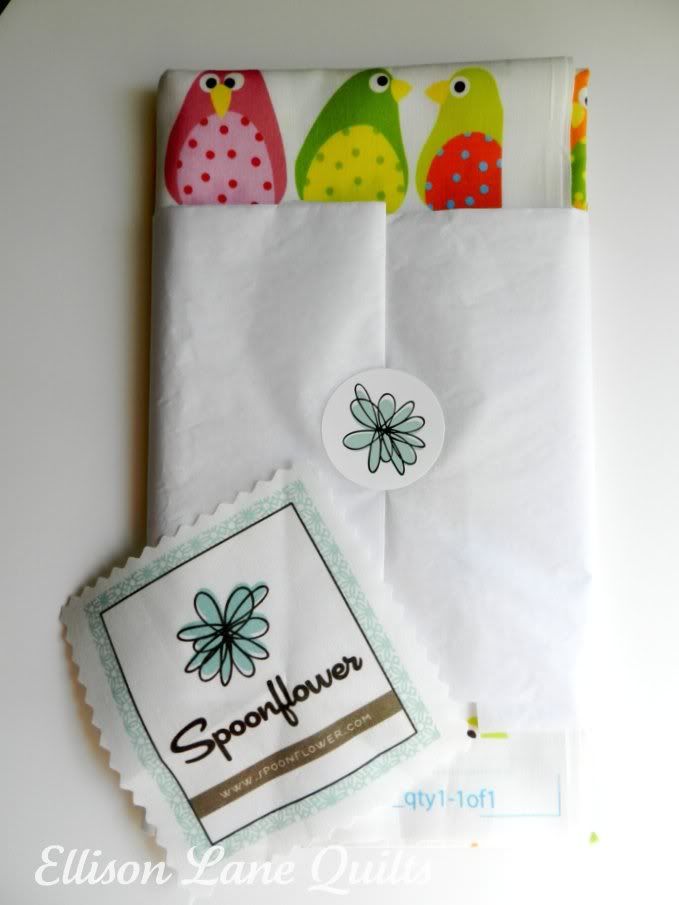 Such a cool website. You can print fabric of your own design or order from independent designers like
Yvonne Herbst
. (Yvonne has a
blog
too.)
This
is the cute fabric I picked for the
Novelty/I Spy Spoonflower swap
over at
Gen X Quilters
.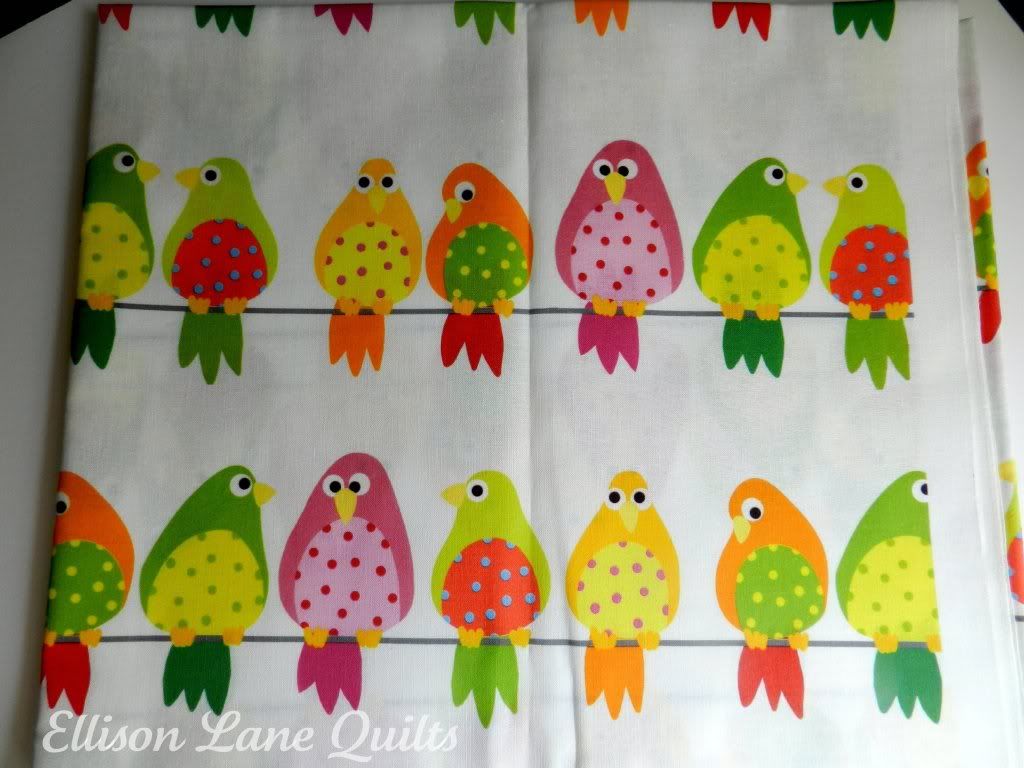 Apparently it was a big hit at Spoonflower and won an award last year. Neat!
You have to check out the
Spoonflower Swap Flickr
group- super cute stuff.
I am so excited about what everyone is choosing. I plan to use the charms I get to make an I Spy Quilt for my sweet boy.
Faith
wrote a great
post about Spoonflower
a while back.
I definitely want to design my own fabric. It's just a matter of getting to it on my to-do list (man that list is LONG!)
I have to admit it's super cool that they are in Durham, NC- just right down the street from me! (Well, 2 hours away but still close!)
The
Triangle Modern Quilt Guild
took a field trip to Spoonflower (FUN!) Maybe my
Charlotte MQG
can take a road trip there as well.
Have you tried Spoonflower yet? What did you think?